Another School Run
A downloadable game for Windows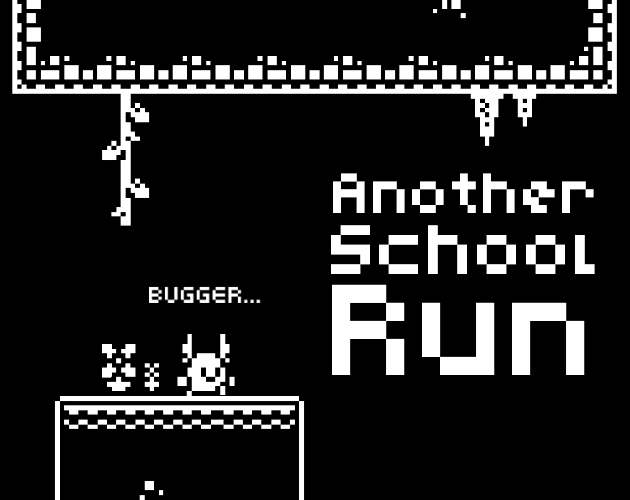 Another School Run is a Game Jam project made with the following criteria:
Complete in 48 hrs
Incorporate randomly generated game jam theme: No Enemies
Only use art from: 1-Bit Platformer Pack by Kenny
Use any sounds and fronts I have the rights to use
Description:
Set in a fantastical world, Dave realises he has forgotten to pick up his kid from school. Dave must now platform his way to the school pick up zone as fast as possible so he doesn't get an ear full from his wife. Along the way Dave gets slowed down by bumping into his mates where he has to: Chat, Challenge or complete a Quest for them, before he can continue on his platforming journey, all the while racing against the clock.
Link to art used: 1-Bit Platformer Pack